If I am not for myself, who is for me? And being for my own self, what am 'I'? And if not now, when?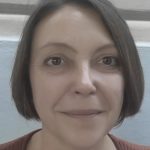 Stephanie Krueger
(MSI/MA/PhD)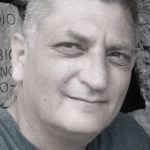 "My collaboration with Stephanie and Sasha dates back to mid-2014, when we launched a pilot of the Scientific Writing course at NTK—a university-wide course aimed at early career researchers of the Czech Technical University in Prague, intending to improve their writing skills in English (one of the main Achilles' heels of Czech graduate and post-graduate education). I was genuinely struck with their absolute dedication, service-oriented approach, and endless supplies of optimism that are still quite exceptional in my social bubble. The course was and continues to be a great success—attendance has been extended to several institutions—and, besides the education-related aspect, serves as a unique place where students and postdocs talk to each other in the highly fragmented environment of our university and beyond.

Later on, our collaboration intensified as we were launching Open Mechanics research group. The role played especially by Stephanie has been a multi-faceted one, ranging from manuscript revisions and presentation training, through polishing research proposals, career advice services, or mock-up interviews, up to help with hiring new researchers, setting up the group web page or organization rules within the group. The services offered are more than a sufficient substitute for career development support currently lacking at my institution. I am especially grateful for the way how they approach and help my junior colleagues; this is indeed a great investment in their future careers, the value of which can hardly be exaggerated."
"I had the good fortune of working with Stephanie on the execution of a number of training and outreach projects. Most notable was a grant project in South Asia (India, Sri Lanka, and Nepal) to assist libraries and faculty make the transition to digital scholarly resources. Stephanie is a great communicator, an excellent manager, and a lot of fun to work with. In less than two weeks we conducted training and outreach that served five geographic hubs in India (New Delhi, Pune, Chennai, Kolkata, Mumbai) and directly influenced and impacted at least 200 librarians and scholars."
"In 2001, I wanted to start a web-based project that involved selecting and collecting articles, their abstracting, archiving, and dissemination of the article annotations for researchers to use around the world. At that time, I was a neophyte on the internet and couldn't even spell 'www.' The Cornell Law Library director suggested that Sasha Skenderija work with me to develop the project. At our very first meeting, Sasha understood the project, saw its potentials and pitfalls, and got me to focus on the architecture I would need to present the information, make it searchable, and sustain the project over time. He also urged me to imagine a variety of ways that the information could be usefully cross-referenced. He then designed a web site that was both accessible and flexible, enabling the categories and the complexity of the data to grow over time while the presentation remained clean and elegant. As a result, my site quickly became popular within my academic field and was used by scholars, professionals, governments and social activists in more than 150 countries. The initial architecture was so solid and well designed that I have been able to maintain the site for over 15 years without any overhaul or major modification, long after I moved from Cornell to UCLA. I attribute the success of the project to Sasha's foresight, insight, and talent."
"Stephanie's deep analytical skills and ability to navigate complex problem spaces is unparalleled. Her clients are always amazed that such solutions come from someone with a nice, Midwestern demeanor. Don't let that fool you, she's got one of the smartest minds out there."
"I was not thrilled with how the National Library of Technology (NTK) functioned after it opened in a new building on the Dejvice technology campus in 2009. I attribute this to the fact that I spent all my energy in planning and managing construction of the new cutting-edge facilities as well as the relocation of the former State Technical Library (STK) from the Clementinum to Dejvice. I lost sight of some activities and was not intervening in this due to fatigue. When, in 2012, I finally decided to tackle the problems, I visited Sasha Skenderija in New York City and brought him to Prague, together with Stephanie Krueger. They both were disappointed in the American higher education system and wanted to leave. Stephanie found herself in a whole new environment, while Sasha knew the terrain from before, since he had worked at STK in the 1990s, before moving to the United States. Their arrival set off an earthquake in the understanding of the library profession and a boom in academic services development."
"Stephanie Krueger is a joy to work with. She has a gift to unravel even the most convoluted descriptions into elegant, flowing sentences while retaining their intended meaning—a must have if the work is meant for a wider audience. Hers is the voice of the future readers, asking questions on their behalf and always pushing for clarity; Dr. Krueger is a skillful builder of interdisciplinary bridges across any topic. Her insight and kind help was invaluable in publishing our attempts to branch out beyond the usual scope of our research."
Alan Leonard
(BA) Ithaca, NY
Editor: English texts and translations; Specialist: Classical Greek and Latin languages and literature; English language and literature; horticultural and agricultural practice and business management.
Brent Rees
(BS/MS) Boston, MA
Chemist, hydroponic gardener, IT project management, public tender expert.